Who are we: the Outsiders
Some of you may remember middle school… reading the 1967 novel by S.E. Hinton. Others of you may remember the story as it was popularized by the Francis Ford Coppola 1983 film that featured a star-studded, adolescent cast. Patrick Swayze, Emilio Estevez, Ralph Macchio, Matt Dillon, Rob Lowe, Diane Lane, Tom Cruise, Leif Garrett… I mean come on… #swoon.
Classic story of societal and class struggles #Socs #Greasers. But how does this relate to our Outsider mission statement? Our core values? How would that apply to any online fitness community?
Nothing Gold Can Stay.
Our phrase, "Stay Gold" is inspired by a few moments of the novel. As the story concludes, Johnny recites it to Ponyboy on his deathbed. He's quoting an earlier scene where Ponyboy says this to Johnny as they hide out in Windrixville Church.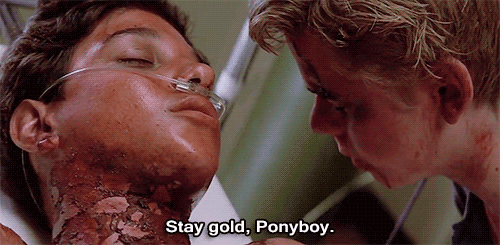 The origin: a reference from a line in a Robert Frost poem, "Nothing gold can stay."
The meaning: all good things must come to an end. It means that bliss and innocence are impermanent.
What Does It Mean to "Stay Gold"?
What does this mean to us, as Outsiders of Outside the Box? Why would we use that as a major tagline to our little online fitness community?
Because we want to stay gold and true to life's great times. Stay in the moment. Stay in your prime and be unapologetic about it. There is no need to lose something special.
Were you once able to go into the gym every day, roll out after every class, eat clean 100% of the time, perform a sub 3-minute Fran, and have your sh*t always in order? Maybe.
But life happened.
A mortgage.
Unshaved armpits.
Financial burdens.
Kids.
A job you may love, or one that may suck your soul away.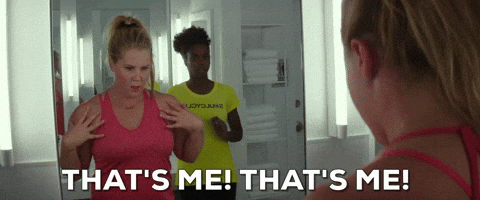 We're different.
What we are pursuing, as Outsiders, is action. We CHOOSE our own paths. We are the captains of our own planes. Mondays can suck if we let them, but if we carpe f**king diem, then it may take off the edge a bit 😉
We do it for Ponyboy, because even though innocence and bliss cannot remain forever, we need to stay gold to those qualities that keep us youthful. Those qualities that set us apart from the rest. We choose to not succumb to excuses or laziness, but hold the reins on our own lives.
We choose to be more than an online fitness community. We're a family.
We choose to take control of our own lives. Living our best lives, every day.
We choose to take control of our Mondays. By owning our week.
We choose to take control of our excuses in pursuit of a happier, healthier life. Every day.
We choose to be resilient. For Life.