Pat and I met in 2009, right before the CrossFit Games that we were both about to participate in. Our training leading up to the first day of competition was made up of 'playing' sports with each other. Badminton and golf were the two favorites. We trained between this 😉
Even with nine CrossFit Games appearances between the two of us, working out has never completed our identities. Our love for play, adventure, improving as humans, and in the last seven years, being parents, is what drives us. Fitness is a HUGE component to this, and we NEED it to thrive. But, it doesn't define us.
We believe that all humans are created equal, and are endowed with the ability to self-examine and become reflective. We believe that awareness of this and continued reflection creates the necessary space for growth. 
While not everyone is given the same start, we believe with the right support and education all humans have the capacity to grow and change on both a physiological and psychological level.
We believe that by developing empathy and effective communication patterns, individuals can become guides and role models for others on the journey towards positive change.
As parents and as a family, we are striving to be harder to kill, easier to love. 
We want to inspire YOU to do the same.
This means, recognizing what is within our control, taking ownership over this, and letting go of things that are outside of our control.
To lead with authenticity, vulnerability and love.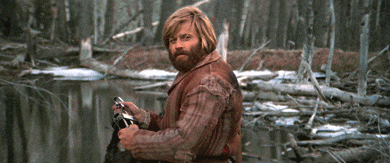 Be unreasonable. This means acting the way you think (or believe), based on your values, not just acting how you (or others) may think you should act. BE AUTHENTIC. By questioning and proving our purpose, we can establish our values and strive to grow and reach our potential across all facets of life. 
Getting more comfortable with being uncomfortable. Have more meaningful connections with those around us.
Through this way of thinking and living we hope to contribute, serve those around us better, have strong relationships, and love life!
What does this mean for Outside the Box? 
We are working on a project that is encompassing all of the above! Fitness will always be a component of what we offer, but it won't be the only thing we offer moving forward.
If this doesn't speak to you, or if you aren't a parent/caregiver, then Outside the Box will continue to be available as is. We will be keeping the programming/fitness arm of our program.
This project is an exciting work in progress. As is the case for most of you, this year has been somewhat 'challenging', or for a lack of a better term, WTF!? 2020: The year of discomfort.
You will always be the first to know what we are planning, and we ask for your patience and grace as we navigate our way through these changes.
We are still learning. In life, and in business. 
We have a long way to go. We're in this TOGETHER, and we hope you will continue to join us on this adventure! It would mean so much to us if you did.