Colorado Springs is cool. My wife and I spent the weekend there while our kids were at church camp and we absolutely loved it. The food was great, our hotel was amazing, and the people were super nice. The SCP gym was awesome, it was perfect for a hotel workout. My only negative experience was due to the high elevation. 
Oh. My. Goodness.
My lungs were on fire. I live in Salt Lake City, I thought elevation wouldn't be a problem – but mid-workout oxygen feels like molten bacon grease inside my insides. How thin is the air there? 
Have you ever got a paper cut between your fingers? Picture that, but inside your chest.
Am I being dramatic? No, not at all. I'm never dramatic. I wasn't voted most dramatic in my high school superlatives. That never happened. Fake news. Everything in the whole world hurt like pain because Colorado Springs has poisonous air. 
Sidebar: the people were really nice here. I asked two people, "why is everyone so nice?"
Their answer: Marijuana is legal.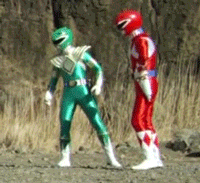 On that note, let's get to the workout.
The Hotel Workout
21-15-9: Dumbbell Squat Cleans 
Clapping Push-ups 
My Scaling
I would rather eat 35 green brownies and jump in a septic tank than do Clapping Push-ups. 
Instead, I'm doing regular Push-ups and using 25 lb Dumbbells for the Squat Cleans. 
Note
We're doing this in the hotel weight room. Joanie is using 12s. The baby is here, too. He's not going to workout, because he's literally a baby. 
Another Note
Before I started this workout, I debated using heavier dumbbells. I don't normally have access to 50s, so maybe this would be a good time to really hit some heavy weights. Squat Cleans aren't a bad movement for me, so I really considered going up in weight. 
I changed my mind at the last minute. 
3… 2… 1… Go!
21s:
The first 10 Dumbbell Squat Cleans are smooth and spicy, like a jalapeno milkshake. 
The next 8 make me feel weird, like a jalapeno milkshake.
The final 3 were disgusting, like a jalapeno milkshake… sitting out in the sun for 4 days. 
This was supposed to be a fun workout. I'm weak and tired and feel like there's a little Alien baby ready to pop out of my chest. Joanie is whimpering. 
Oh wait, that's the baby.
I transition to my natural position… laying face down in my own sweat. 
This is when I'm supposed to do Push-ups, but gravity is soooo heavy.
I'm able to pull together about 7-8 reps before taking a break. This thing hit me quick. My original plan was to do the Push-ups unbroken, but that ain't happening.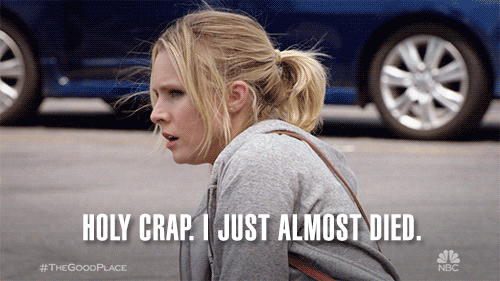 15s
I only get 5 Squat Cleans before I have to set down the weight. My legs are shaking like freakin' Bambi. The next 5 aren't as bad, because they're worse. This is what it sounds like when doves cry.
I pause for a few seconds, hunched over and trying to will myself to not be too negative. This is a fun vacation. We're having fun! Everyone smile for the camera! Joy Joy Joy!
I finish the Squat Cleans smiling like someone who doesn't know how to smile.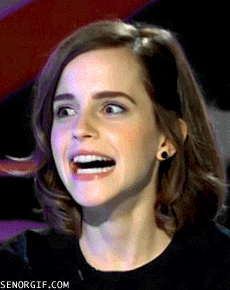 Back to the ground and I'm home. My ear is on the floor. I can hear a train coming. It's a runaway train, never coming back.
Oh wait, that's my heartbeat. 15 Push-ups are broken up into 3 sets of 5. 
9s
Well, well, well. I take a moment to look at my weights and delay the inevitable. I think this is the only difference between me and Mat Fraser. He would have picked up the weights already, but I am choosing to take a moment. Outside of that, we have the same physical capabilities.
You know the workout has ruined your mind when you start comparing yourself to the best CrossFit athlete in the world. 
6 Squat Cleans.
3 Squat Cleans. 
Pause. Breath. Pause. Breath. Pause. [Internal screaming]
1 Push-up. 4 Push-ups. 3 Push-ups. 
Final Push-up.
My body wasn't ready. This workout must have taken me 2 hours.
Joanie is done. I think she's been waiting for me for a while. Did I black out? Is this a hotel workout or the fourth Hangover movie?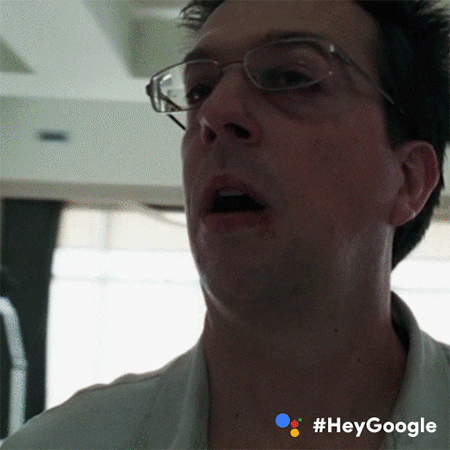 Joanie shouts out the time. 
Oh, really? I think this high elevation had me stuck in some kind of space-time continuum. 
No more working out in Colorado Springs. 
Sidebar: if you've read this far, you should totally join Outside the Box. The Outsiders are legit, the workouts are awesome, and there's something amazing about only needing to workout 30 minutes each day. Sign Up here.
Tune in next week for another Death to Dadbod.
And hey, follow me on Instagram! @Instadanial_
Word Wizard/Lead Brewmaster/First Contact Seeker
I'm the family lab rat, if your family is a group of mad scientists. I mask my weaknesses by being funny and telling stories. Basically, I write posts for the blog, type up some emails, help where asked, and cry when Taz makes us run. My novels are available on Amazon. Something's got to pay my daughters' dance fees. I have four kids, three cats, and one wife. I love all of them dearly.