The CrossFit girls are all nasty. All due respect to you ladies out there, but y'all can be lady in the streets and a freak in the sheets – but you ain't Fran, Diane, or any of the other crazy broads. If you haven't read my Fran Recap, now's a good time. And if you're not going to read the recap, that's okay. Just know that I'm not singling out a specific girl… these are the names of workouts.
Today, we're doing THREE CrossFit Girl workouts in one. Why? Because Outsiders are overachievers. And torture is an expression of love.
2020 is an entire mood. First off, we've been pounding the #ResilientAF drum for a few weeks and the Outsiders are dancing like young Michael. Motivation typically comes in waves, but we've been living in a typhoon of support and encouragement that's fueling all the flames. Hot fire gets spit. I love it.  And I love you.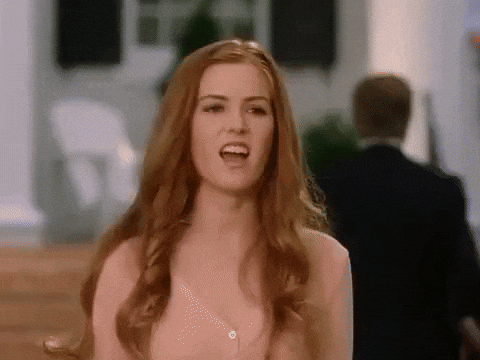 But also, 2020 has had its fair share of distractions.
For example, my kitchen flooded Tuesday night. That's our third instance of flood damage in four years. All unrelated, all super discouraging. This one is the worst, too. It's opened scars from the last two and left me fearing the worst about our house. Two things can really wreck your psyche – car trouble and house deconstruction.
The picture above is my home gym. My son's room is underneath the kitchen, so he now sleeps in the guest room. All of his belongings have overtaken my happy place.
And yet, you better believe I did the CrossFit Girls workout. I'm resilient. When there's stress in my life, I don't just survive, I thrive. That workout was my workout. The CrossFit girls might be nasty, but I'm savage.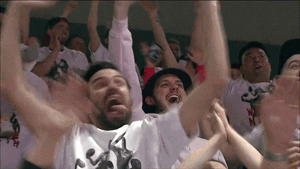 The Workout
Cindy meets Nancy meets Eva
3 rounds:
5 Dumbbell Bent Over Rows
10 Push-ups 15 Air Squats
— then —
2 rounds:
Run, 400 m
15 Single Arm Dumbbell Overhead Squats
— then —
Run, 800 m
30 Dumbbell Swings
20 Dumbbell Bent Over Rows
Note
Instead of running, I'm going to use the row machine. Just doing a 1:1 ratio, because I like to row and hate to run. I'm in Utah, it's cold and icy and I don't want to be outside. Also, I used my trusty 25 lb dumbbells. Those things are rusted glory and I probably need a tetanus shot.
3… 2… 1… Go!
Modified Cindy.
She's not very friendly, but she's not a lunatic like normal Cindy. She's more Cindy Crawford than Cindy Lauper.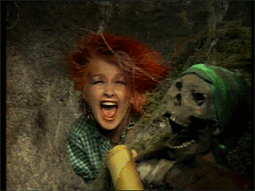 Those Bent Over Rows are way easier than Pull-ups. I get through the first two rounds with relative ease. It's not until the final round of squats were I feel a little tingle in my bottom.
Sidebar: 45 Air Squats isn't a lot. I shouldn't have been too bothered by them. But I'm doing 10,000 Burpees in 2020 and I'm off to a great start. I'm already to 680 in January. Which is more than I did in 2019. Great job now, not-so-great job then. So, now my body is feeling rather tattered. Ratta tat tattered, if you will. #NormalizeBurpees2020
Cindy: 2:06
Nancy… you crazy gal.
The row machine is my friend. I enjoy the movement and despite how I'm built, I think I'm pretty good at it. I got some power in the stubby legs and T-rex arms.
My first round of rowing feels decent, all things considered. I'm pulling at a 1:55 pace for 500 meters, but only have to do 400. So that's like 1:20 or something.
Most of my workouts are spent trying to do needless math instead of just jumping into the pool. I'm an exercise overthinker.
I get off the rower with bravo. I'm feeling myself. The cats are perched up on AJ's dresser, they're watching how big of a alpha their papa is.
Those Overhead Squats probably changed their minds. It's single arm, so most of the work is being done on my right side. I don't like how OH Squats feel on my left arm. So I'm doing 9 reps right, 6 reps left. Sue me.
It's slow, though. I'm somehow stubby and long. Each rep feels like it's taking 30 seconds a piece.
But finally, I move on to the second round of 400 meter row.
A place where I can call home. It's nasty, but also consistent. If you just keep pulling and maintain strong form, then work gets done. I'm teetering between 1:57 and 2:02 pace. Still not too bad.
I pause before moving to the OH Squats. Joanie is upstairs buying pizza and needs me to recite the credit card information. Which, I can do by memory. Not my finest talent, but it comes in handy when you're needing a break in the middle of a CrossFit Girls workout.
We're not cooking dinner tonight, nope. Not when our kitchen is torn to shreds. The Hooper family is liable to order delivery for the next 2 months. Pray for us.
I start with 6 reps on my left hand. my balance is a little wobbly here. I should probably spend more time doing these. Then again, if I did that, I wouldn't spend as much time doing a bajillion burpees. So, I think I'll remain imbalanced for the time being.
Final 9 reps move smooth.
Nancy: 6:56
Finally, we're at Eva.
Oh great, I'm getting back on the rower. I really love it here.
Oh wait… never mind… at about the 350th meter. Everything changed.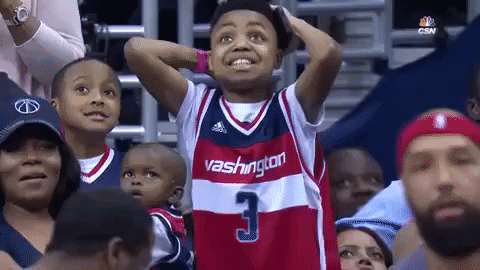 I'm in shock. It's not even like my muscles are burning, they're just spent. It's like the last 48 hours have caught up to me and everything is ready to shut down. Every pull feels weak. I'm barely hovering over 2:08 as a pace, and it's getting harder and harder to stay consistent. That's the beauty of these CrossFit Girls. They can seem innocent until you're left broken.
The struggle is discouraging, but I don't quit. I got less than 200 meters left and I'm just going to black out to persevere.
Only I don't black out. I'm stuck here. Living in every pull. I'm pacing at a 24 rows per minute. Which is not really slow or fast, it's rowlationship purgatory.
By the time I finish, we're already at 3:10. Now, I gotta go over to this dumbbell and swing this thing for dear life. There ain't no way I'm going to stack 30 reps in a row, so my only hope is to break it up into 3 rounds. 10-10-10. Let's go.
First 10 are good. I'm out of breath, my chest feels like I'm going to have an anxiety attack. But I'm here to slay the dragon, aka three CrossFit Girls.
Second 10 are a little worse, but I waste no time jumping right into the final 10 reps.
Get this thing over with and lay on your floor. Have a good cry. Grow a tail. Pursue resilience.
Screw it, I'm crushing these bent over rows. 20 reps. Unbroken.
Time!
16:06
And now, we rest.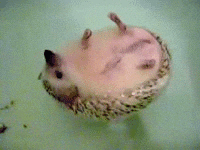 Word Wizard/Lead Brewmaster/First Contact Seeker
I'm the family lab rat, if your family is a group of mad scientists. I mask my weaknesses by being funny and telling stories. Basically, I write posts for the blog, type up some emails, help where asked, and cry when Taz makes us run. My novels are available on Amazon. Something's got to pay my daughters' dance fees. I have four kids, three cats, and one wife. I love all of them dearly.