We're big believers in giving our time to meaningful things.
When Greg McKeown's Essentialism audiobook came out several years ago, we were nodding our heads in agreement so much that it almost made our necks hurt.
To sum up the book in one sentence: Being busy is not the way to be.
He pours truth into those pages, but his words go against our larger culture. Which means his message is not in alignment with how we're measured by the world every day.
We are asked to do, do, do, go, go, go, produce, produce, produce.
Our worth is judged by the numbers: How many tasks we accomplish, how much we weigh, how much money is in our bank account, how many rotations we've made around the sun, and on and on.
We feel used up, run ragged, pushed beyond what feels healthy, leading to that old familiar feeling of "I'm never enough."
Just because it's common, doesn't mean it's normal or natural.
As humans who want to do better, we have to figure out how to navigate that edge — how to walk away from what's harmful, and head in the direction of what's helpful. We have to walk in two worlds simultaneously, the world we're in and the world we want to create.
If at the end of our lives, we want to be elders who've walked our talk, we need to learn what's essential, or meaningful, to us, and protect our time so that we may do more of it.
"The word priority came into the English language in the 1400s. It was singular. It meant the very first or prior thing. It stayed singular for the next five hundred years." — Greg McKeown
When we have a dozen priorities, we're pulled in a dozen directions.
It just doesn't work.
If we're going to keep the word plural, we need to minimize the list as much as possible so that we actually have a chance to do the stuff that matters to us.
To Pat and I, that means two priorities because that's all we can realistically handle right now. (Did I mention we have three kids under the age of 6?)
Our priority (notice the singular there) is raising our children. We are parents first.
Our second focus is serving and supporting others through fitness because we believe movement is a powerful healing force.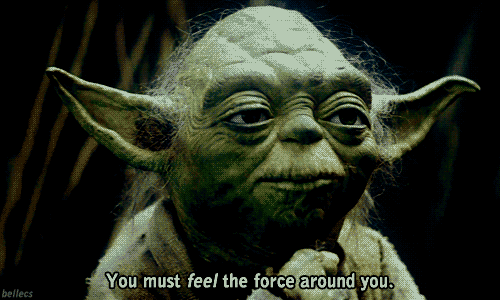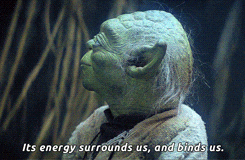 Now and then, those our two focuses collide in a totally unexpected, beautiful way.
Like when we get to interview Michaela and Craig North for our podcast The Tribe Life.
We started the podcast a few years ago because we felt like we were lost at sea as parents. No compass, no understanding of what to do, just floating and freaking out. We wanted to talk with other parents to learn from their experiences and feel less alone in the process.
As you might know, Michaela is a 2017 CrossFit Games Champion in the Team division. She's also mama to 4. She and her husband are rad human beings, trying to raise more rad human beings, and we're so grateful they shared some of their wisdom with us.
We talked with the Norths about:
The struggle to stay real and true to yourself in the fitness industry when there's so much pressure to look or be a certain way
Choosing to feel beautiful and powerful, with practical ways to shift your mindset and attitude about body image
Lessons learned from our parents, and how we want to bring those into our parenting
Keeping to a schedule as work-from-home parents
Staying present with our kids when we're together
How we negotiate and navigate the moments when we have different ideas for how to handle a parenting situation
We've never promoted or mentioned our podcast here, but we feel this conversation is sooooo appropriate for a lot of Outsiders.
We're all learning as we go.
Stay gold, Outsiders.
PS — If you liked the conversation, here are some links you might like too:
Blog post: Fitting in Fitness When Life is Full
Blog post: What Fitness Means to Us Now…With Kiddos
Co-Founder / Semi-Nomadic Programmer
I'm the one you love to hate — I am the master programmer here at OTB, which means I'm the one making you do all those burpees and all that running. #Sorrynotsorry. If it makes you feel better, I'm doing it too. I'm an outnumbered mamma (3 boys) and wife to Pat, and my other true loves are the ocean and cooking tasty meals inspired by our travels.